We Will Help You To
Invest In Caribbean Markets
We Have The 101 On Maximixing Money In The Caribbean.
Stocks, Unit Trusts/Funds and more
Whether it's the

Stock Market...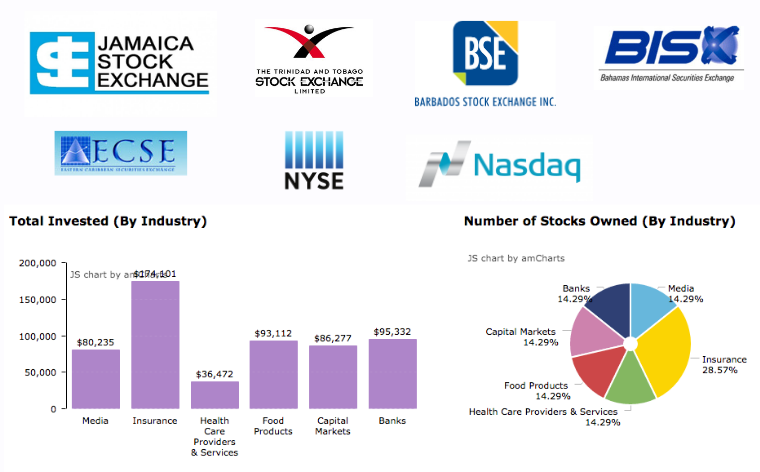 Or the

Money Markets...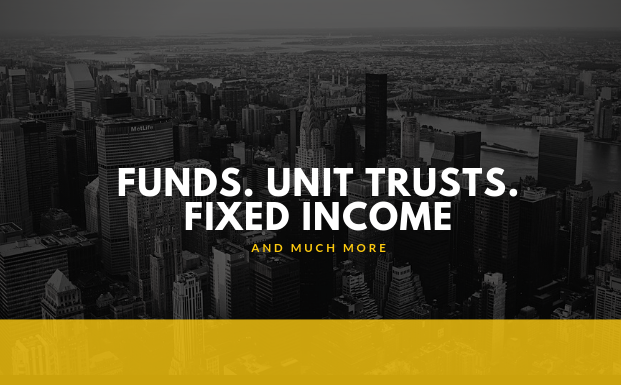 We are your best way to research and stay ahead of financial markets in the Caribbean.
Here's a sneak peak of what's in store. All the time-saving, invaluable features that will help you to spend less time on research, tracking different websites, in spreadsheets, and FOCUS ON MAKING MONEY
News & Market Intelligence
Since mid-2017, we have built, what we think is one of the best resources to focus on business news and analysis in the Caribbean and Latin America. Our news and market intelligence hub collates, correlates, and processes hundreds of news items – keeping only the relevant items and eliminating anything that is not related to doing business in the region. This makes our news laser-focused on the region.
We have made it easier for you to access news and research from
Stock exchanges & Brokers,
Newspapers, radio, television stations and other media,
Regulatory bodies and international organizations,
Socia media sentiment,
and much much more.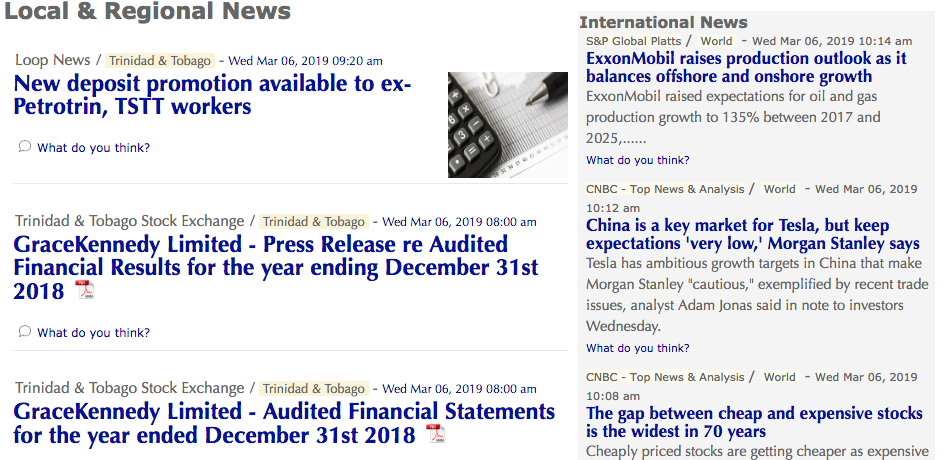 Detailed Company Reports
On Every Public Company In The Caribbean (and some private ones too!)
Access company reports on companies, listed on the Jamaica, Trinidad & Tobago, Barbados, Guyana, the Eastern Caribbean and other stock exchanges.
Our reports are detailed and give a comprehensive look at a company's performance by diving in to each area - all in one place, in an organized manner.
Ratios, graphs, years of fundamental and technical information presented in a clear simple-to-use page - now your next decision is a breeze.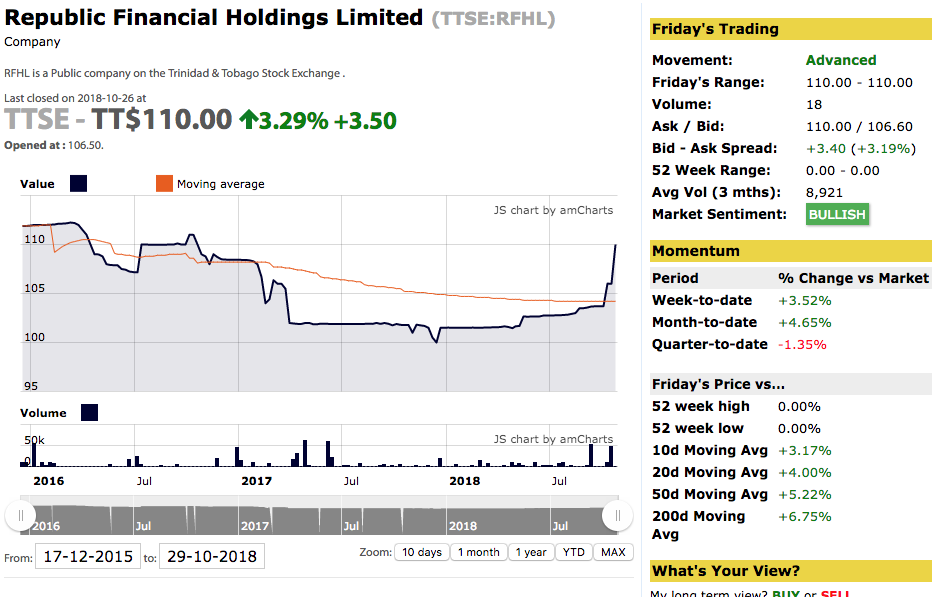 Easily Analyze & Pick Top Companies
Access a wealth of information on Caribbean companies
Related news and announcements
Information on people, including advisors, auditors, board members, directors and other contacts
Shareholdings for top 10 shareholders, board members and senior management
Comparisons for related companies and competitors (ratios, market capitalization and share price movement)
Independent analysis including analyst ratings from brokers along with our proprietary analysis
Links to company websites, social media, and stock exchange pages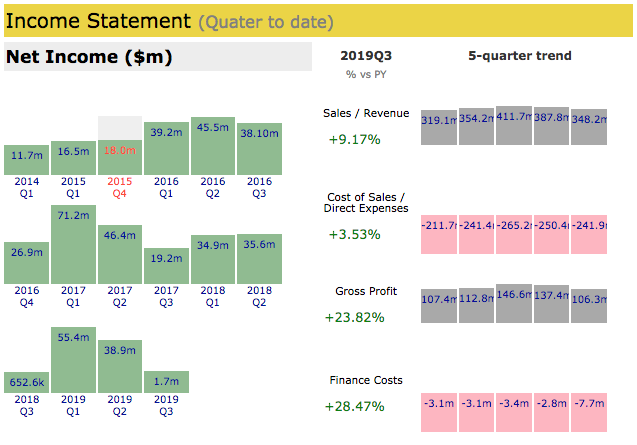 Ratios & Company Financials
Don't waste time digging through PDFs. We've done it for you!
We've gone through the financials (for the listed companies), and selected the key numbers from the Income statement / Profit & Loss, Balance Sheet / Statement of Financial Position & Cashflow
Presented in easy to understand bar charts - we make financials easy to read
Easily pick up trends and discover opportunities
Quick Competitor Comparison
Who's the leader in each sector. Who's next in line?
Our competitor comparisons group and present companies by industry (GICS classifications).
View ratios, prices & market capitalization for each company in the sector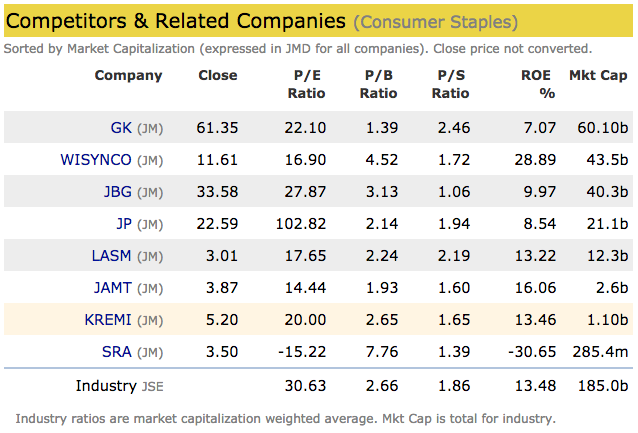 And the statistics prove it.
Hundreds of people already depend on us to keep them updated daily.
Our visitors spend on average 5:46 minutes per session, visiting 3.86 times (sessions) per day and viewing 3.12 pages per session.
That's almost 20 minutes per day
(on average)!
Source: Google Analytics - March 2019
Sign Up & Start Maximizing Your Money Today
We are your best way to research and stay ahead of financial markets in the Caribbean.
Have questions? Email us: stephen@moneymax101.com
Backed by a 30-day money back guarantee—no questions asked.
Choose your plan below and get started today!
100% Money Back Guarantee
We're looking out for you. If any time during your first 30 days of purchase, you decide that a MoneyMax101 Pro Account is not for you, you may request a full refund. To obtain a refund, just reply to our email, including the username/email address on file for the account you wish to cancel. At that time, we will cancel your membership and refund any one-time payment made.
Frequently Asked Questions (FAQs)
Do you provide stock picks – We regularly discuss in our stock chat, our positions & views about current and future holdings.
How often is this updated? – We aim to update all company results and financials within 24 – 48 hours of publication.
How accurate is this? – We manual go through each original published report and curate the necessary figures and ratios. We calculate our ratios based on the actual financials and update as necessary
What about de-listed, start-ups and private companies? – De-listed companies are included based on the last publicly available information. Some private company, and start-up information is included as well, where available.
How do I get help? – Respond to any of our emails, and we'll get back to you ASAP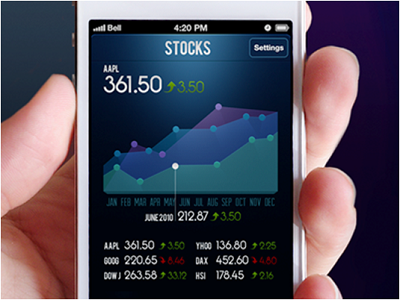 Beat The Markets & Stay Ahead
Sign up now and get started today!