Lasco Manufacturing Ltd (LASM) ???? recently reported their September 2022 (2023Q2) numbers on Fri Nov 04, 22 (2 weeks ago). Here are the highlights.
This is just a summary, but for more charts, ratios and other details visit LASM's page here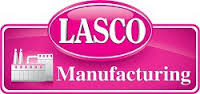 How Do They Make Money?
The main activities of the company are the manufacturing ? of soy based products ?, juice drinks ?, water and packaging of milk based products. Distribution ? of these products is done in the local market.
This Quarter (2023Q2) vs Same Quarter Last Year
Let's look at the most recent quarter.
Income Statement
? Revenue was $2.87b vs $2.34b

⬆️22.64%


Company seeing a boost in sales. About to hit J$3b
Gross Profit of $1.07b vs $869.54m

⬆️23.48%


Company benefiting from 37% gross margins

Continue Reading with a MoneyMax101 Membership

This content requires a Beginner Account or higher.

Recent News About Lasco Manufacturing Ltd

Recent Discussions About Lasco Manufacturing Ltd